Dickinson's Involvement Abroad
The Hartigan Project
by Laura Dettloff and Regan Winn

Dickinson College is famous for their International Education programs around the world. Many students choose to attend Dickinson over other colleges or universities because of these study abroad options. Today, Dickinson offers programs in Russia, Australia, England, Italy, Germany, Spain, Mexico, China, France, Africa, and other countries worldwide. However, these programs were not always in place. The idea for a study abroad program first took shape in the 1940ís, when Colonel John Doane Hartigan proposed the idea of establishing a foreign career school here at Dickinson. There had been small opportunities for studying abroad in the past, such as the China program in the 1920ís and 30ís. There had never been a program as detailed and as expansive as John Hartiganís though. His plan for a foreign service school at Dickinson became known as the ďHartigan ProjectĒ.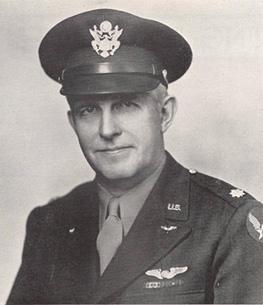 Photograph courtesy of Dickinson College Special Collections
Hartigan first began to research foreign schools while attempting to develop a program for the preparation of American concert and opera singers abroad. His plan for their study included a preliminary education in the United States, and then further study in conservatories abroad and in smaller continental opera houses. He believed that this would prepare them to then compete with the best singers all over the world. Hartigan then became interested in planning a more structured system for international pursuits of all kinds. He began to think about plans for a Foreign Career School that would train men to have careers abroad. Hartigan had been a member of several international committees, including the Saar Plebiscite Commission and the League of Nations. He was also a personal representative for President Herbert Hoover and assisted with the preparation of the American Military Government for Upper Austria. Through his work with those various organizations, Hartigan stated in his "Practical Plan of Foreign Career Service," he had observed a significant lack of trained men. He decided to turn his criticism of these men into something constructive, and in the early 1940ís he began to put his time and energy into ďthe establishment of a system of practical preparation for careers in foreign landsĒ. 1
In 1943, Colonel John Hartigan was brought to Dickinson as the commanding officer of the 32nd College Training Detachment (Air Crew), which was stationed there for training from March 1, 1943 to May 31, 1944.2 He gave the Decoration Day Address for the College in 1943.3 During his time at Dickinson College, he began to speak with the administration about his plans for a Foreign Career School. He proposed the idea at first to Fred Pierce Corson, then President of the College, who was interested in what Hartigan had to say. However, nothing was done immediately to begin the project at Dickinson, and Hartigan left Dickinson in September, 1943, when the College Training programs at northern colleges and universities was terminated, and he was transferred to the University of Tennessee.4 Corson and Hartigan began corresponding about Hartiganís plans again some years later.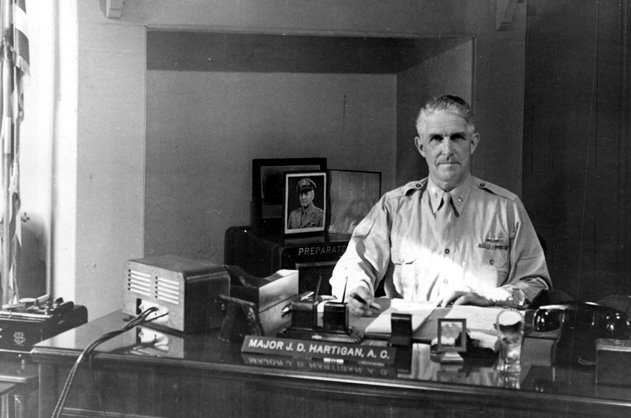 Major Hardigan at his desk as commander of the Air Training Detachment
Hartigan also began correspondence at that time with Boyd Lee Spahr, a Philadelphia attorney and chairman of the Board of Trustees of Dickinson College and Dr. William W. Edel, who had taken over the presidency of the College in 1946. Hartigan and Edel discussed in detail the possibility of establishing a course of study that would prepare students for permanent careers in the international field. In a letter dated April 27, 1948 from President Edel to John Hartigan, Edel asked Hartigan if he would write his plan for a foreign career service school for Dickinson College.5 Hartigan agreed and began to undertake preliminary surveys in the United States of governmental, educational, and commercial agencies and to investigate how far the United States had progressed toward preparing its youth for global responsibility. He collected newspaper articles on foreign study, and requested pamphlets, applications and other information on foreign study schools at American universities around the country. Hartigan began visiting European universities during the summer of 1948 and made arrangements with some to send prepared Dickinson students in the fall of 1949, which never actually occurred.6 He took surveys of different universities all over Europe, investigating such things as the denomination of the school, whether or not it was coeducational, the number of students enrolled and the number of Americans there, tuition prices, living expenses, and whether or not the school had a music or art program. Hartigan also inquired as to whether or not the courses offered abroad could be adapted to Dickinson programs here and asked the administrators of the schools if they were for or against undergraduate level study abroad programs. He made contacts with various universities in Portugal, Spain, Italy, England, Germany, France, Belgium, Luxembourg, and Switzerland.
All of the information about each university that Hartigan visited was carefully noted and organized. 7For example, Hartiganís survey of the University of Bologna, which is the only university that he examined where Dickinson has an actual study abroad program today, was written on October 20, 1948. His notes include that the university was founded in 1088 and is coeducational. In 1948, the university held 16,600 students and the tuition fees were approximately thirty dollars per year. Hartigan also found that the courses could be adapted to those at Dickinson. His personal comments on the university stated that he felt the university was nice and noted that it played a strong role in the town's life.8 Another university that he profiled was the University of Marburg in Germany. Hartigan visited this school on September 6, 1948. A Protestant institution, it had 3,000 students and tuition was about one hundred fifty dollars per year. In Hartiganís personal notes, however, he wrote that while the university would be excellent for American students, it was not yet finished.9 Through correspondence with Dr. Howard Becker of the University of Wisconsin Ė a school that had a study abroad program in Bremen, Germany - Hartigan would also eventually consider Bremen as a possible location for his foreign study plans as well.10 Today, Dickinson's German abroad program is centered there.

By the end of 1948, with the help of advisors Wayne Chatfield-Taylor and Hallam Tuck, Hartigan had come up with a plan for a study abroad program that would find and train sufficient numbers of men to become experienced in foreign affairs and business abroad. He first proposed that the College should begin to look at high school students who had a fixed interest in a career abroad and recruit them first. Hartigan believed that the study of a foreign language should also begin the second year of high school, therefore preparing students before they entered college. According to Hartiganís plan, only those students planning to have a career abroad would be admitted to the Foreign Career Service School, which would be a separate school with separate course work from the rest of the Dickinson students. He felt that if possible, the students being enrolled in this school should also have some background in either Latin or Greek before coming to the College. Hartigan also wrote that American students should be accepted into the foreign universities on the same basis as native students were, and they should be subject to like rules and discipline, as well as periodic exams on the outcome of which undergraduate students would be eliminated.11 Hartiganís plans for the course work that the enrolled students would have to complete were extensive and extremely specific. He planned all four years for the students, with their junior year being spent studying abroad. The Dickinson Plan, as it became known, was presented to President William Edel on June 8, 1948.12 Hartiganís Dickinson Plan was widely accepted by the College. In a letter to his former boss, Herbert Hoover, written on November 24, 1948, Hartigan noted,

Now that we have had Empire thrust upon us, we must have trained men to carry on the work. Today, we see a group of amateurs who have learned lessons out of a book or whose motives are entirely selfish playing with professionals, who Ďfaxí them at every turn. If we cannot produce the men properly trained to take over out pressing responsibilities, the nation will continue, as it is. I consider that for the future of this country, the system which Dickinson College is trying to establish fills one of the most important needs today, and with right support, will turn out, in a few years, the young men we need.
13
Hartigan sent the proposal to other American colleges and universities as well, to find out what their opinion of the plan might be. While doing this, he was also investigating colleges in the United States to find out what their foreign career programs were like.14 In correspondence back and forth to Edel, Hartigan often commented on how his plan was the best compared to those of other American schools he had surveyed. Hartigan also had a desire to implement programs in South America, but also acknowledged that this would be more difficult due to the unstable conditions that existed at the time. Still, he began to make contacts with universities in Chile, Cuba, Mexico, Brazil, and other South American countries and stressed the importance of understanding our ďsister continentĒ in order to promote and maintain peace. There were also thoughts of study abroad programs in China, Japan, and the Near East to bring a more global scope to his school.15
As the plan became more detailed, he suggested to President Edel that he be employed by Dickinson College for no less than six months at a salary of five thousand dollars per year, beginning on the first of January, 1949, with retroactive payment to the eighth of December, 1948 when he left Washington DC with intent to visit South America. He also stated that if the College agreed to this, he would pay half of his expenses if the College put up the other half. His half of the money would either come from his own savings, or from money that he or the College raised for the purpose of establishing a foreign school.16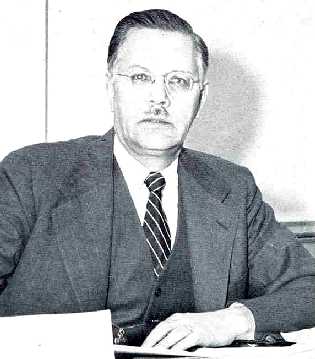 Photograph courtesy of Dickinson College Special Collections
While planning his trip to South America, Hartigan was beginning to become frustrated with the College. He had sent a letter to Edel on the twenty-third of November, 1948 stating that he could no longer work for free on his project, which is what he had been doing. At no time was Hartigan ever actually employed by Dickinson. He stated in that letter, ďI feel that I have gone as far as I possibly can in my contribution and would appreciate determining what might be my relationship to the college after returning from South America.Ē In that same letter, Hartigan listed what he foresaw as possible positions for him at the College. These positions included being an assistant to Edel in charge of the Development of a Foreign Career School, being a member of the Curriculum Committee, or being a member of the Board which would select students at Dickinson College to be a part of the Foreign Career School that he had proposed.17 A later letter sent to Edel from Hartigan on the twentieth of December in 1948 also suggested that he be employed as a consultant for all phases covering the development of the Dickinson Plan of Preparation for Foreign Careers.18
Hartigan was also beginning to become frustrated at the fact that by the end of 1949, his school had still not been started at Dickinson. A letter from the chairman of the Board of Trustees, Boyd Lee Spahr to Edel was written on January 10, 1949. In the letter, Spahr acknowledged the approval of the Board to fund Hartiganís trips to South American and Europe, but saw no need to employ Hartigan and pay him the requested salary of five thousand dollars a year. Spahr questioned Hartiganís hasty arrangements for the program in Europe and also the fact that Hartigan insisted on being employed by Dickinson College.19 Spahr was very wary of spending more money on Hartiganís project because he felt it to be too detailed and specific to work. Edel agreed with Spahr on the money issue, and they agreed that Dickinson would not employ Hartigan. Therefore, Hartiganís visit to South America was postponed as he tried to raise money for the trip.
In order to attempt to raise money for a trip to South America, Hartigan began to speak with various large companies with which he had contacts, showing them the Dickinson Plan and asking them to donate money for what he believed could be the second phase of the program. He spoke with Nelson Rockefeller, who agreed that the Plan was excellent and also volunteered to finance Hartiganís possible trip to South America if it was ever made. The United States Rubber Company gave Hartigan three thousand dollars for the proposed trip, but Hartigan later wrote in a letter that he would rather see the trip funded by a few businesses, rather than just one. There were very few companies who opposed the idea. Frank Abrams, Chairman of the Board for Standard Oil, agreed that the Plan was extremely useful, yet had no use for students that would study in Europe or South America, so they would not give money to Hartigan. However, Abrams said that he would seriously consider funding a trip to the Near East if Hartigan ever wanted to go, as would other large oil companies. He spoke also with various Army and Air Force officials and began to think about the importance of beginning an ROTC program at Dickinson along with the Foreign Career School. Hartigan contacted Christian Herter as well, a member of the House of Representatives and founder of the Christian Herter School of Advanced International Studies. Large companies sent their employees to the Herter School for short briefings on countries to which they were being transferred. Herter agreed that his school was small in comparison with the Hartigan Project, and supported the Dickinson Plan.20 Finally, Hartigan visited the Ford Foundation and spoke with Clarence H. Faust, the President of the Fund for the Advancement of Education. Hartigan had heard that the Ford Foundation had given one million dollars to send four sixteen year old students abroad in previous years.21 In a letter written January 22, 1951 to Edel from Hartigan, Hartigan wrote that the Ford Foundation was reviewing Hartiganís request for money for a Foreign Career School at Dickinson, but that many colleges needed money so it would take time for the Foundation to make a careful decision.22 A letter from the Ford Foundation to Hartigan also stated that they had no interest in that type of education at that time and Dickinson never received money from the Foundation.23
Funding the Hartigan Project proved to be the biggest obstacle for the Dickinson College administration. They put the project "on the back burner," despite Hartiganís insistence that it was a program that was needed and should be implemented at the College. Hartigan began to get frustrated because his plan was not going through, and began writing Edel, threatening him with the fact that there were other colleges interested in his plans in an attempt to force Edel into implementing the program at Dickinson.24 Correspondence between Dickinson College and Hartigan began to drop off in the early 1950ís, and Hartigan realized that his plan would not be put into place at Dickinson.

John Hartigan went to live at the Army and Navy Club in Washington DC after leaving the Air Force.25 Without College or other funding, he never made the trip to South America for Dickinson. Nevertheless, Hartigan became a member of 175th Anniversary Club at Dickinson College, and his name can be found among the rest of the contributors on a bronze plaque within Drayer Hall.26 He died of a heart attack at the Washington Hospital Center on November 21, 1958 at the age of 68. 27 On November 23, 1948, while still in the early stages of his planning for Dickinson, Hartigan had written a letter to President William Edel saying that upon his death, he would leave $10,000 to Dickinson College.28 With this money, Hartigan wanted the College to set up the Frank Emmett Hartigan Endowment for Foreign Career Studies.29 However, when Hartigan died and the College tried to retrieve the money that Hartigan had left for them in his will, they found his estate almost bankrupt. In August, 1960, Dickinson College received $685.78 of the original $10,000.00 promised from the estate of John Hartigan . That money was nearly all that was left of his estate by the time of his death. They also received $299.97 from a life insurance policy that Hartigan had taken out from the Veterans Administration and left to the College.30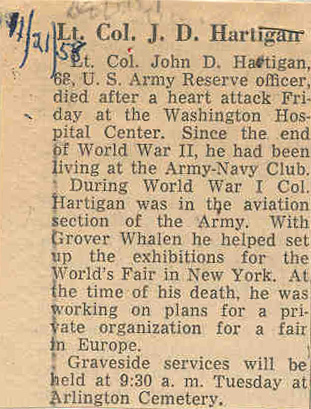 Obituary for John D. Hartigan, November 21, 1958
Courtesy of Dickinson College Special Collections
A letter from Dr. Boyd Lee Spahr to Charles Iversen, who was Hartiganís lawyer in charge of his will, was written on March 3, 1959 and reads, ďI assume one should not speak ill of the dead, but it always seemed to me that his plans for that (Foreign Career School) were somewhat grandiose; in any event, nothing came of them.Ē31 Hartiganís plans were never implemented here at Dickinson College. His plans were too specific to work, as a student would have had to begin planning for a foreign career while in high school. Also, Dickinson did not have the extra money at that time to be able to finance a program like the one that Hartigan had proposed, even if they had wanted to. Add to this an element of conservative short-sightedness on the part of key members of the College Administration and we find a crucial delay in the launch of significant international engagement at Dickinson. Still, though his original plans for a Foreign Career School seem to have played little specific role in later developments, Dickinson has been able to begin an extensive study abroad program that has been benefiting students for years, and will continue to benefit those in the future. John Hartigan's vision for a new role for American colleges in the world, and for the institution he had come to love, had a significant impact on Dickinson's campus and on the College's involvement abroad.