....meet the creator:
Skip Stevenson
Dickinson Class of 2001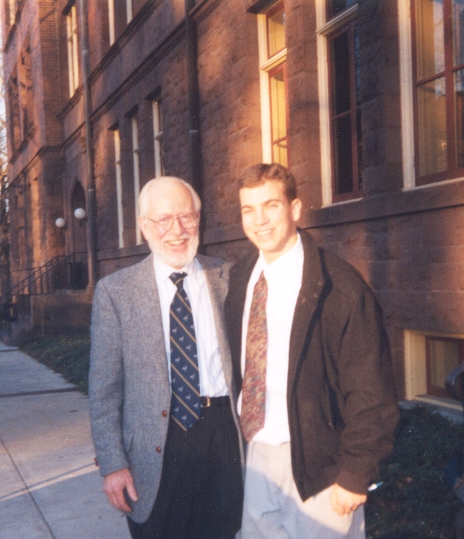 Ralph L. Minker Jr. & Patrick J. Stevenson
December 1999
Skip is a history major and is also enrolled in the education department's certification program (secondary- social studies.) Skip is an Army ROTC cadet and was elected as a co-captain for the 2000-2001 men's varsity basketball season. He welcomes your questions and comments concerning this project and can be reached at pjstevenson@yahoo.com.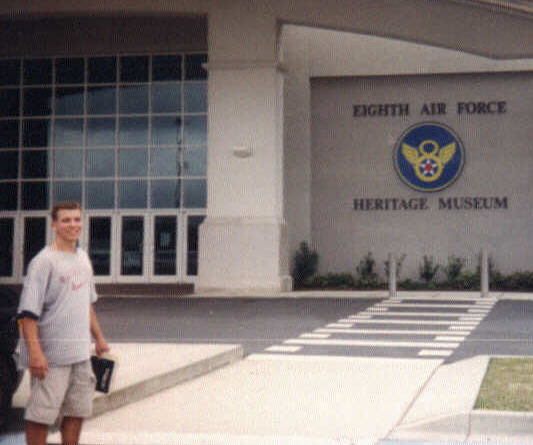 Skip Stevenson
@ The Eighth Air Force Heritage Museum
17 March 2000
Savannah, GA
---
Back to the Home Page
Ralph L. Minker Jr.