Meet
Ralph L. Minker Jr.
World War II B-17G Bomber Pilot

---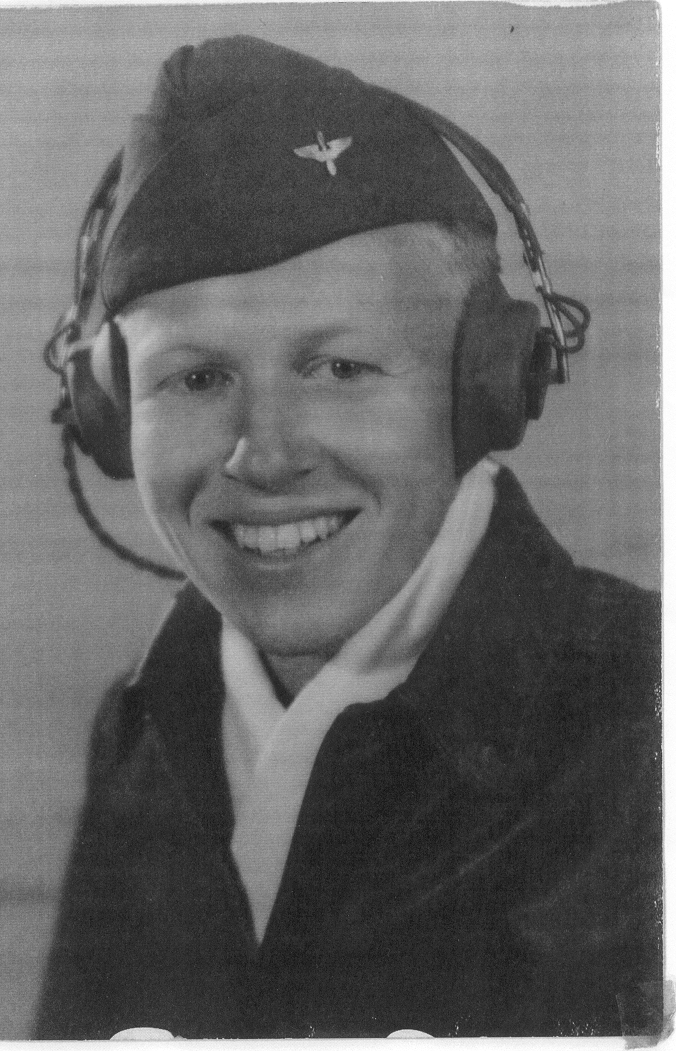 Ralph L. Minker Jr. shortly after receiving his "WINGS" at Pecos, Texas.
----------------------

Ralph Lee Minker Jr. was born on 16 June 1924 to Edna and Ralph Minker. Ralph attended Alexis I. Dupont High School in Wilmington Delaware and graduated in 1941 at the age of 16. Lee followed in his parents' footsteps and went on to further his education at Dickinson College, where both of his parents had received their bachelor's degree (Ralph, class of 1920, and Edna, class of 1924). While a freshman at Dickinson, the United States entered into World War II due to the bombing of Pearl Harbor by the Japanese on 7 December 1941. Lee answered the call to serve his country and trained to become to a pilot beginning in February of 1943, having been allowed to finish his sophomore year of school by attending school in the summer and fall of 1942. After one and one-half years of training, Ralph made his mark as a B-17G bomber pilot. Minker completed 38 combat missions from October of 1944 until the end of the war as a member of the Mighty Eighth Air Force. While surviving the terrors of the Luftwaffe and heaps of enemy flak, Lee helped defeat the German forces in the Battle of the Bulge which soon led to a joyous V-E day for the Allied forces in WWII.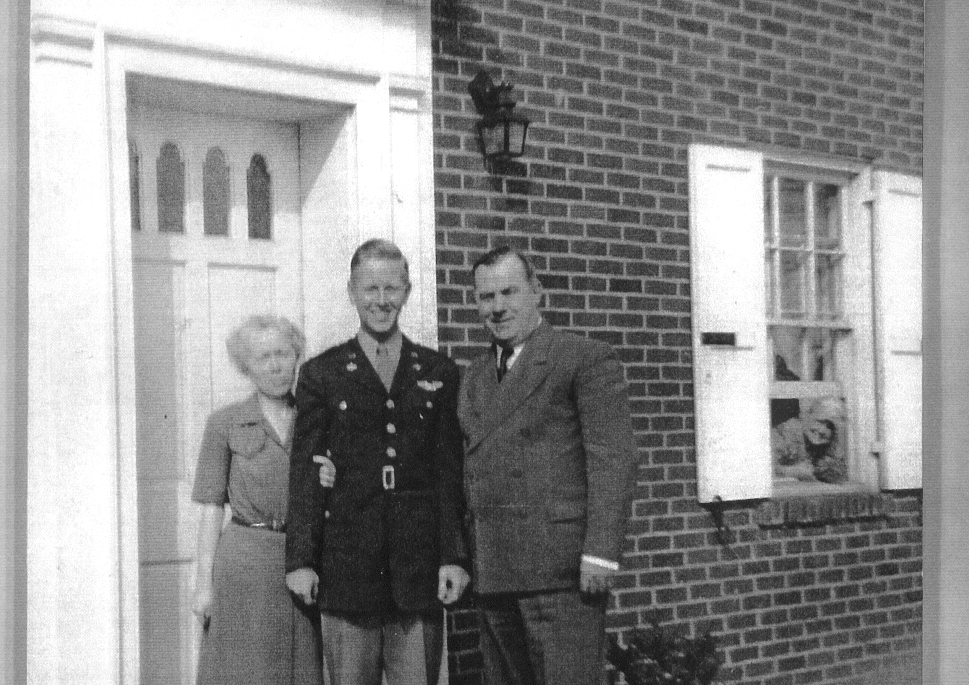 Ralph L. Minker Jr. is flanked by his parents Edna Jones Minker and Ralph L. Minker Sr.
(note Ralph's grandmother leaning out the window)
-------------------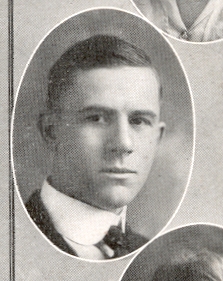 Ralph L. Minker Sr.
Graduation Photo - 1920

---

Back to the Home Page
Ralph L. Minker Jr.