1934 Dickinson Football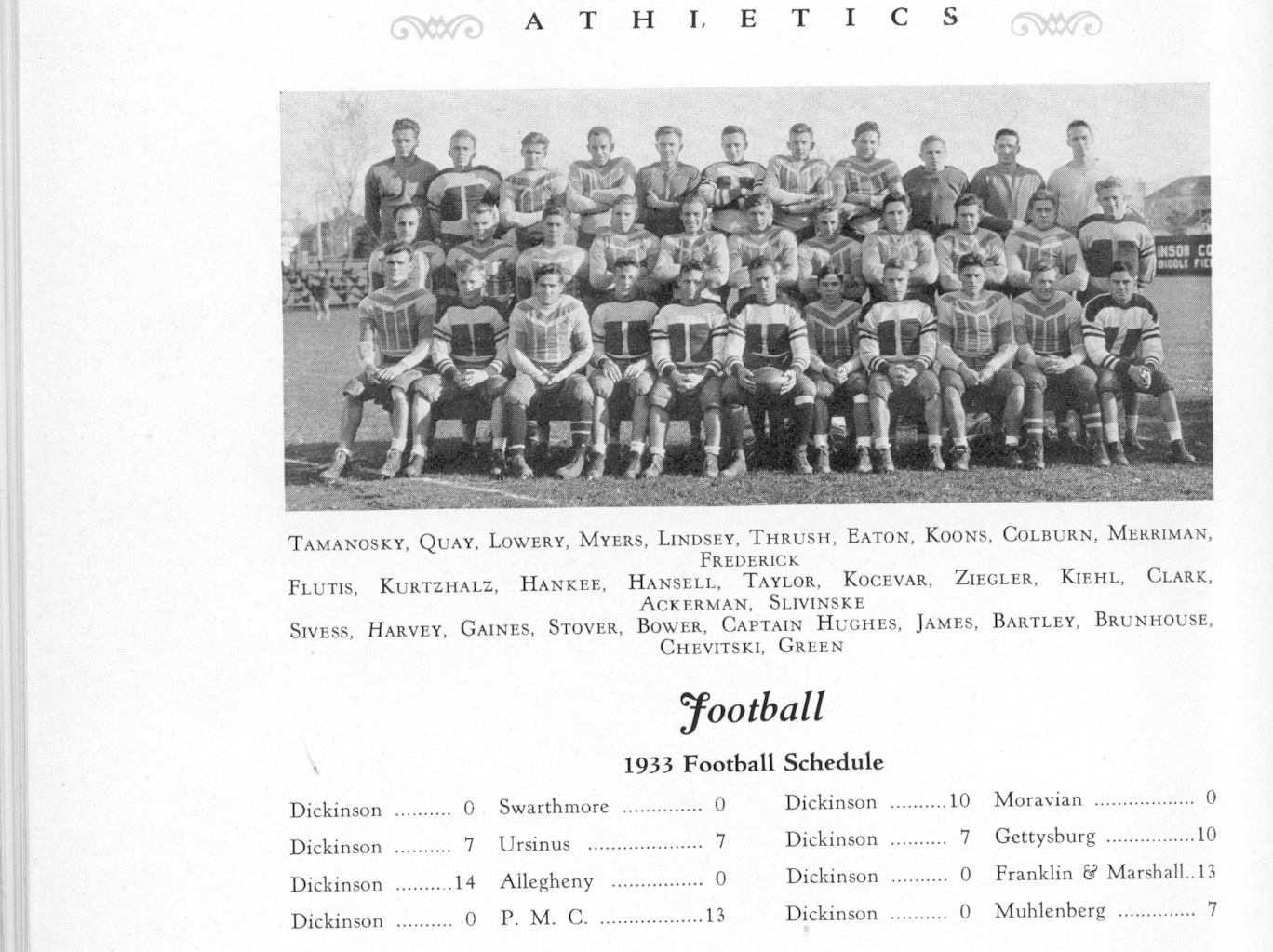 The football team tied their first two games against Swarthmore and Ursinus and in the third week Allegheny became the first victim of the season by a 14-0 score. The Allegheny game had been the annual Homecoming game and had been designated as the Sesqui-Centennial Weekend Celebration and at the game there were banquets, tributes, and pageants. The celebration had been short-lived as PMC beat the Red and White the next week. Then Dickinson beat Moravian 10-0, but came up a field goal short the next week against Gettysburg. This loss seemed to deflate the once spirited Devils as they dropped their final two games against Muhlenberg and their arch rival F&M.
Photo Courtesy of 1934 Microcosm from Dickinson College Archives.