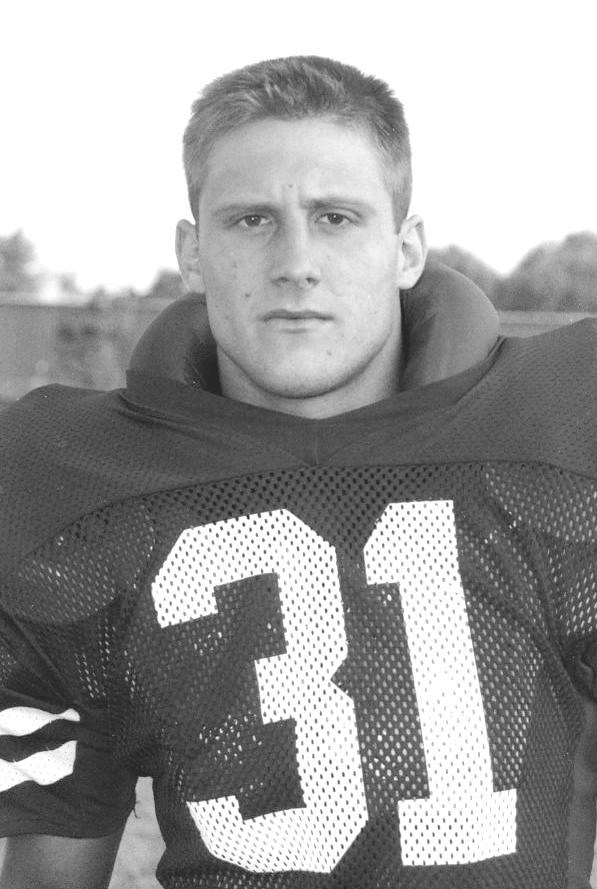 Bob Schnarrs calls himself a "cog in the machine" that was Coach Ed Sweeney's football team, but his role on the Red Devils team was more important than the middle linebacker lets on. The economics major was voted team co-MVP in 1987, 1988 and 1989—the same years that he won First-Team All-Centennial honors. Over his four years, his teams went 30-11-1, as Dickinson's football program built itself into a Centennial Conference powerhouse.
By his senior season, Schnarrs was in the thick of the action, earning All-ECAC and All-American honors. He still holds all-college records for career tackles (338) and season tackles (122). He is also tied for the record number of tackles in a game (19) and ranks sixth in career sacks (15). This is not a bad record for an athlete who wasn't recruited. His senior year in high school, Schnarrs sustained injuries that kept him from being noticed by college coaches. Sweeney recruited one of his close friends, however, and Schnarrs followed him onto the football field—with remarkable results.
A Sigma Chi brother, Schnarrs did not have time for much beyond his studies and his hard work on the field. "At Dickinson, football was my full-time love and passion," he says. "The biggest thing I learned from the team was that through hard work and dedication you can accomplish anything."
Today, Schnarrs works just as hard in his professional life and at home. He is a computer consultant for Keystone Associates in Harrisburg, a company that specializes in network and database administration. He also runs his own IT business, RFS Consulting, out of his Camp Hill home. He and his wife, Melissa Meyer, have two children, 2-year-old Robert McGee and infant Marjorie Anderson (or "Gery," as her parents call her), born on Aug. 23, 2002.